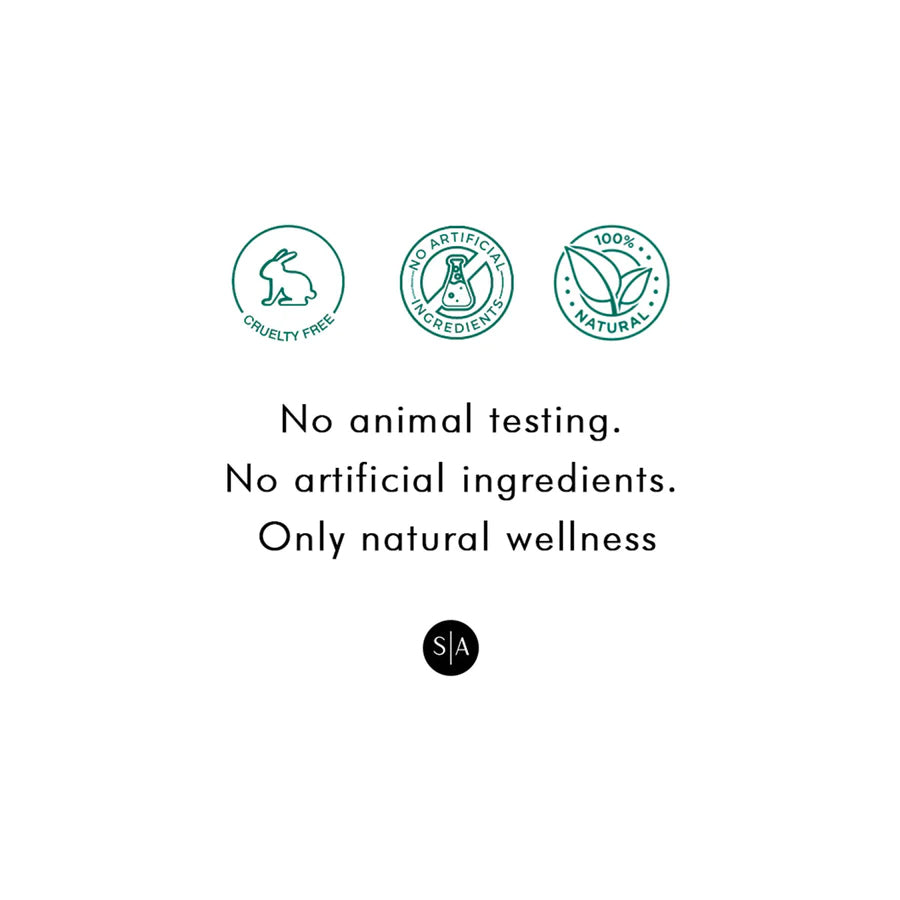 GLOW
Pigmentation Gel
Rs. 699.00
glow. is a synergistic concoction of therapeutic oils in secret proportions intended to lighten and brighten uneven skin while reducing pigmentation marks. Handcrafted with love, this topical gel with Frankincense, Sandalwood and lemon amongst others clear blemishes and evens out skin texture. The cucumber gel base works to repair and improve the overall appearance of skin.
A mother's recipe, a daughter's promise.
Brightens skin
Smoothens texture of the skin
Reduces pigmentation
Repairs skin barrier
Keep this by your bedside table to use as part of your night-time ritual. Apply the gel onto the affected area after cleansing to improve skin appearance. Use it daily for best results.
Keep away from children aged 12 years and below.
Do not leave the bottle open to prevent evaporation.
Do not heat the blend.
Even though essential oils are absolutely safe, some people may be allergic to natural products. Test a patch and leave for 30 minutes as a precaution for skin irritation or an allergic reaction.
To preserve the quality of the product, store the bottle in a cool, dry, and dark place.
Avoid the use of essential oils during the pregnancy and nursing stage.
For external use only.
To be used 6 months from opening of the jar.
Cucumber Gel
Frankincense
Lemon
Lime
Orange
Sandalwood
GLOW
82%
Consumers stated that this helped them to reduce pigmentation and scarring.
75%
Consumers reportedly nursed their skin back to its former healthy glory.
95%
Consumers agreed that this blend helps in brightening and smoothening their skin.
Powered by plants, and backed by science.
Essential Talks
Why
Approximately 80% of the Indians suffer from skin pigmentation. The tropical climate and tendency for higher melanin production make this population more prone to such conditions.
When
Immersed in plant-based healing concoctions, redefine your night-time skincare regime with Glow. Apply it daily onto the affected areas after cleansing to improve skin appearance, and say no to pigmentation.
What to Except?
With an 82% + success rate, make this gel your best-kept beauty secret and reduce pigmentation while nursing your skin back to its former healthy glory.
Pro Tip*
Add Leafy green vegetables to your food habits to see a change in your skin.
Note*
Bio-individuality is a very real concept that we believe in here at Secret Alchemist.. Since no two bodies are made the same, they will react differently to the same product.
Really helped with my dark patches
Very light weight gel and easy to use. Can see an overall glow.
Love!!
It's fabulous. Absolutely non sticky, easily gets absorbed and smells nice.
It's been a week since I'm using it, so far so good! :)
How To Use
Keep this by your bedside table and use it in the 5-10 day period preceding the start of your menses. Apply this on your abdomen daily to alleviate menstrual cramps.
The Best of Nature for a New You
100% Natural
Cruelty Free
Family Owned
Made in India