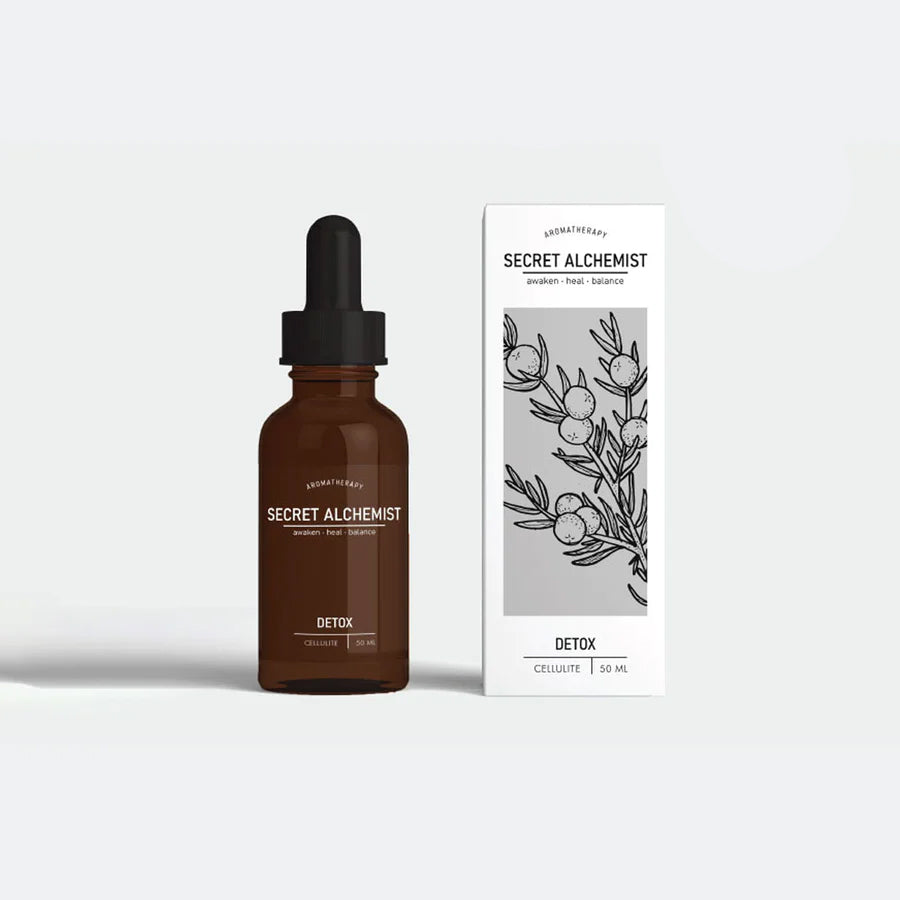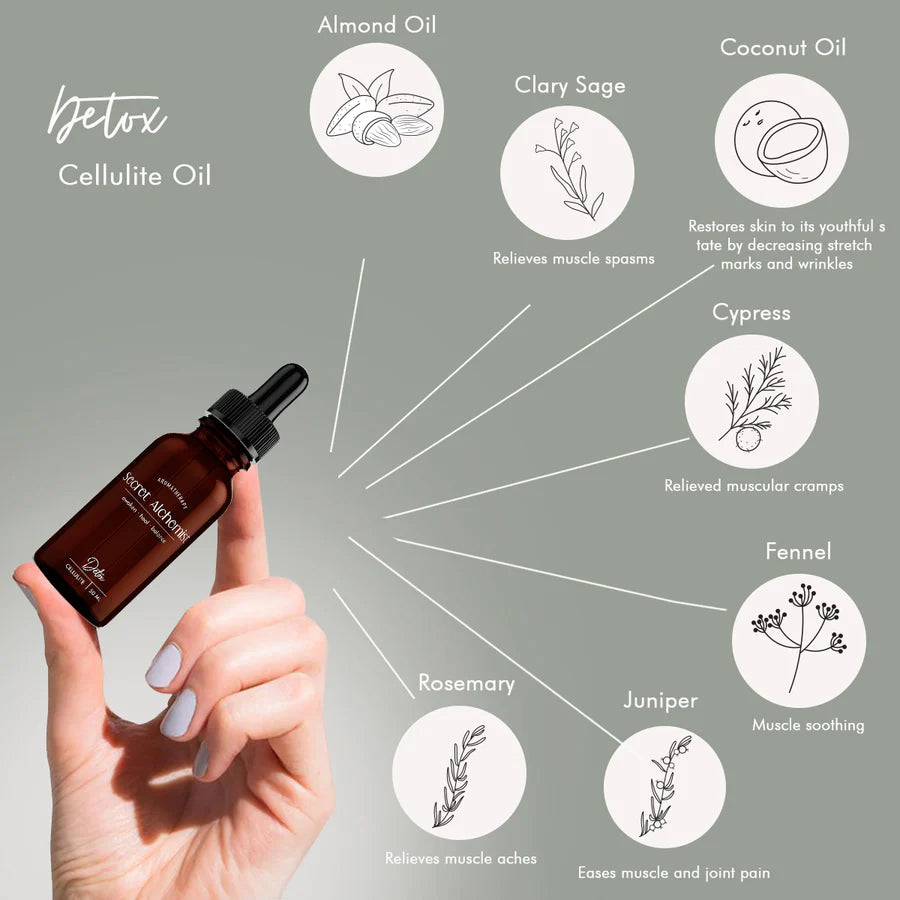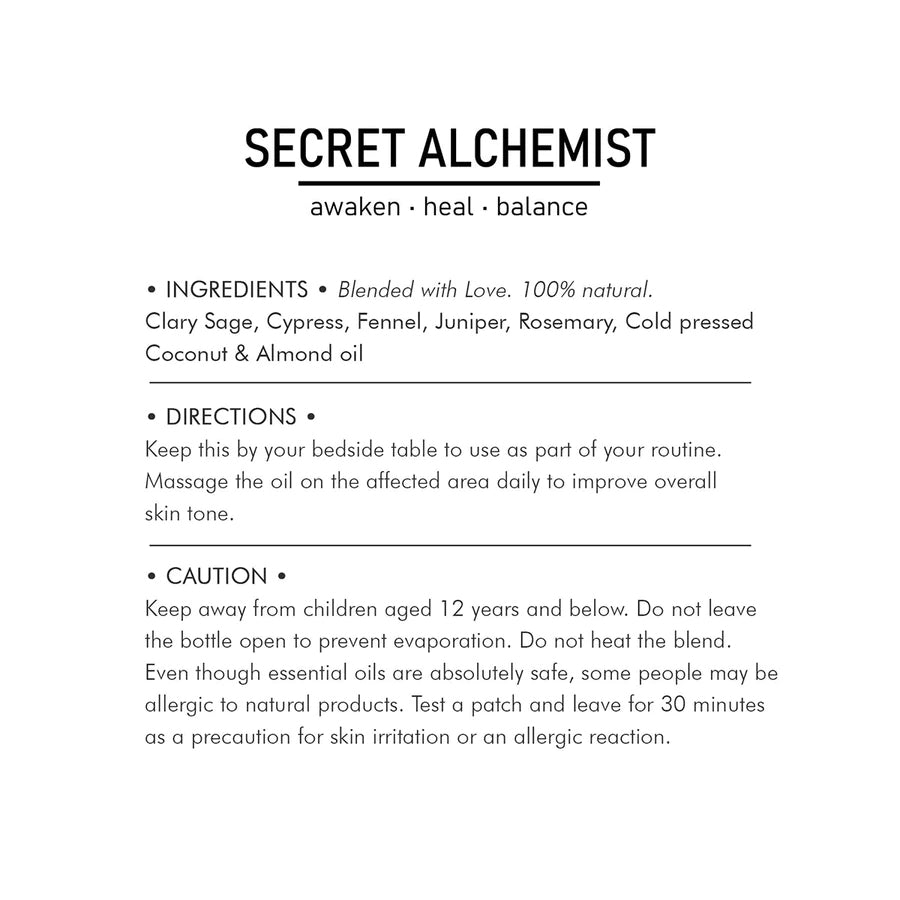 DETOX
Cellulite Oil
Rs. 999.00
Detox is a synergistic concoction of therapeutic oils in secret proportions intended to stimulate and improve your overall skin tone. Handcrafted with love, this regenerative blend with Juniper, Fennel, and Cypress amongst others eliminates toxins and is ideal for lymphatic drainage and reducing cellulite.
A mother's recipe, a daughter's promise.
Eliminates toxins
Boosts Circulation
Conditions the skin
Stimulates lymphatic drainage
Keep this by your bedside table to use as part of your routine. Massage the oil on the affected area daily to improve overall skin tone.
Keep away from children aged 12 years and below.
Do not leave the bottle open to prevent evaporation.
Do not heat the blend.
Even though essential oils are absolutely safe, some people may be allergic to natural products. Test a patch and leave for 30 minutes as a precaution for skin irritation or an allergic reaction.
To preserve the quality of the product, store the bottle in a cool, dry, and dark place.
Avoid the use of essential oils during the pregnancy and nursing stage.
For external use only.
To be used 6 months from opening of the bottle and 12 months from mfd
Almond Oil
Clary Sage
Coconut Oil
Cypress
Fennel
Juniper
Rosemary
Regular price
DETOX
83%+
Consumers experienced strengthened skin elasticity.
97%
Consumers reported relief from muscle pain and soreness, along with toned skin.
79%
Consumers vouched for the eradication of excess toxins and pathogens.
Powered by plants, and backed by science.
Essential Talks
Why
80%-90% of post-pubertal women have cellulite.Much lower in prevalence, only 10% of men are susceptible to this condition
When
Use this blend as a part of your daily self-care routine. Massage the oil onto the affected area to improve skin tone.
What to Except?
83% + users seeing a difference, use our Cellulite Oil, Detox and rid yourself of excess toxins, while conditioning your skin, boosting circulation, and stimulating lymphatic drainage
Pro Tip*
Exercise Smart.Get moving.
Note*
Bio-individuality is a very real concept that we believe in here at Secret Alchemist.Since no two bodies are made the same, they will react differently to the same product.
Good Massage oil
Really improved the skin texture
How To Use
Keep this by your bedside table and use it in the 5-10 day period preceding the start of your menses. Apply this on your abdomen daily to alleviate menstrual cramps.
The Best of Nature for a New You
100% Natural
Cruelty Free
Family Owned
Made in India