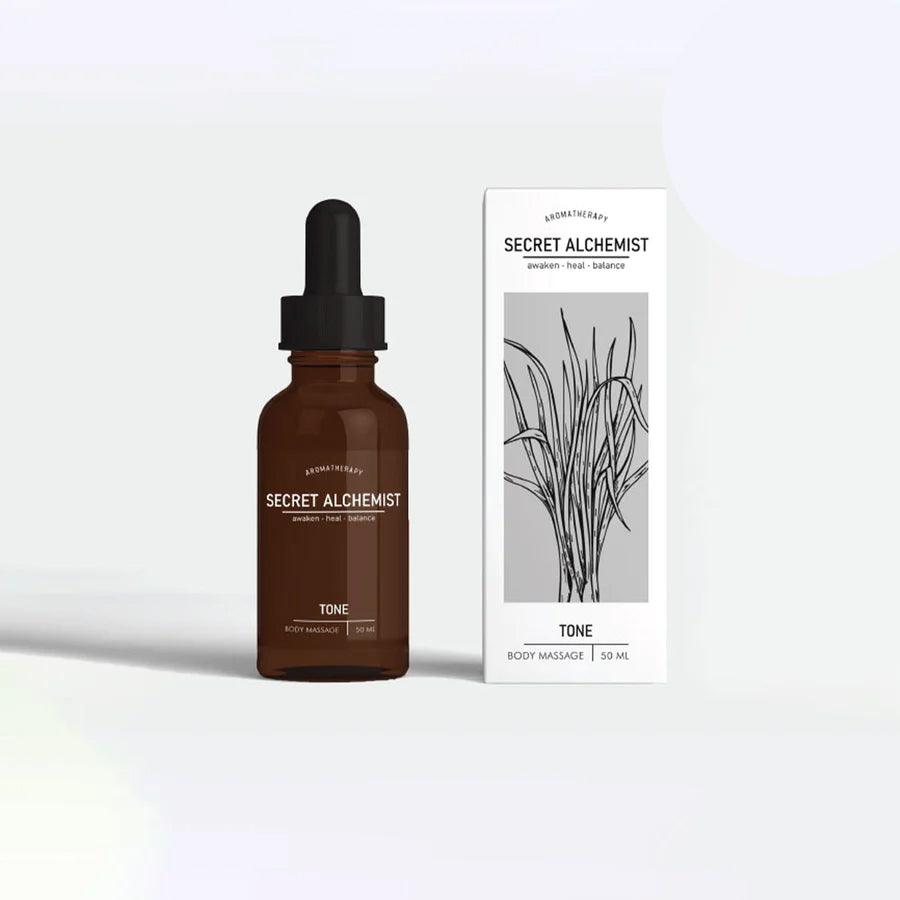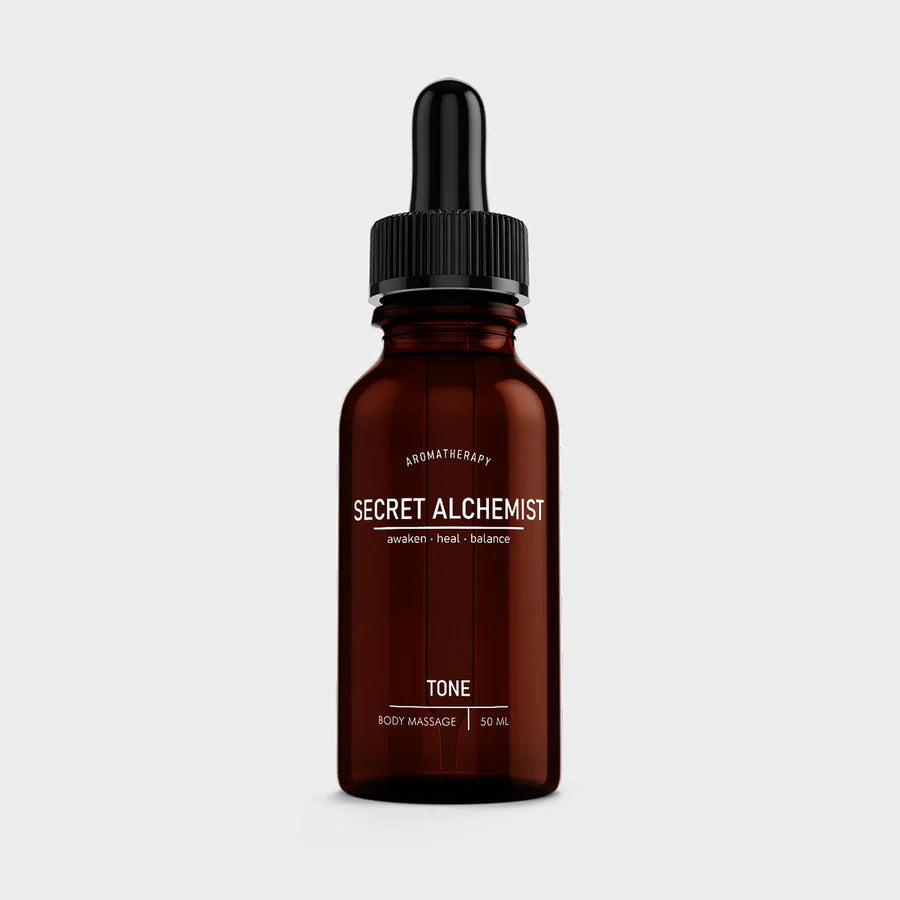 TONE
Body Massage Oil
Rs. 999.00
Tone is a synergistic concoction of therapeutic oils in secret proportions, infused in a vitamin rich base. Handcrafted with love, this blend of Lemongrass, Fennel, and Lavender amongst others tones your skin, aids in relaxation, and boosts circulation to improve your skin appearance. Overall leaving your skin soft and supple.
A mother's recipe, a daughter's promise.
Complete relaxation
Tones the skin
Nourishing
Boosts circulation
Tone your skin with a nourishing massage session before you shower. Let the oils soak in for an hour before you rinse it off.
Keep away from children aged 12 years and below.
Do not leave the bottle open to prevent evaporation.
Do not heat the blend.
Even though essential oils are absolutely safe, some people may be allergic to natural products. Test a patch and leave for 30 minutes as a precaution for skin irritation or an allergic reaction.
To preserve the quality of the product, store the bottle in a cool, dry, and dark place.
Avoid the use of essential oils during the pregnancy and nursing stage.
For external use only.
To be used 6 months from opening of the bottle and 12 months from mfd
Almond Oil
Clary Sage
Coconut Oil
Fennel
Lavender
Lemon Grass
Ylang Ylang
Regular price
TONE
87%
Consumers reported that this essential blend helped them feel relaxed.
92%
Consumers found this effective in managing pain, and improving their overall body.
78%
Reportedly experienced nourished and toned skin.
Powered by plants, and backed by science.
Essential Talks
Why
46% of women and 23% of male respondents got a massage in 2021, with the numbers predicted to increase in the coming years. It has been proven to effectively manage pain, and improve function-related and health-related quality of life.
When
Use this plant-based blend to tone your skin, whilst enjoying a nourishing massage session before you shower. Let the oils soak in for an hour before you rinse them off
What to Except?
87%+ users feeling internally nurtured, stronger, and relaxed, use our Luke-curated Body Massage Oil Tone. Helping in nourishing and toning your skin, this oil boosts blood circulation and relaxes you fully
Pro Tip*
Don't eat just before a massage session
Note*
Bio-individuality is a very real concept that we believe in here at Secret Alchemist.Since no two bodies are made the same, they will react differently to the same product.
Quantity is less
Love this oil, but wish there was a bigger bottle, It is a spa like feeling at home.
How To Use
Keep this by your bedside table and use it in the 5-10 day period preceding the start of your menses. Apply this on your abdomen daily to alleviate menstrual cramps.
The Best of Nature for a New You
100% Natural
Cruelty Free
Family Owned
Made in India