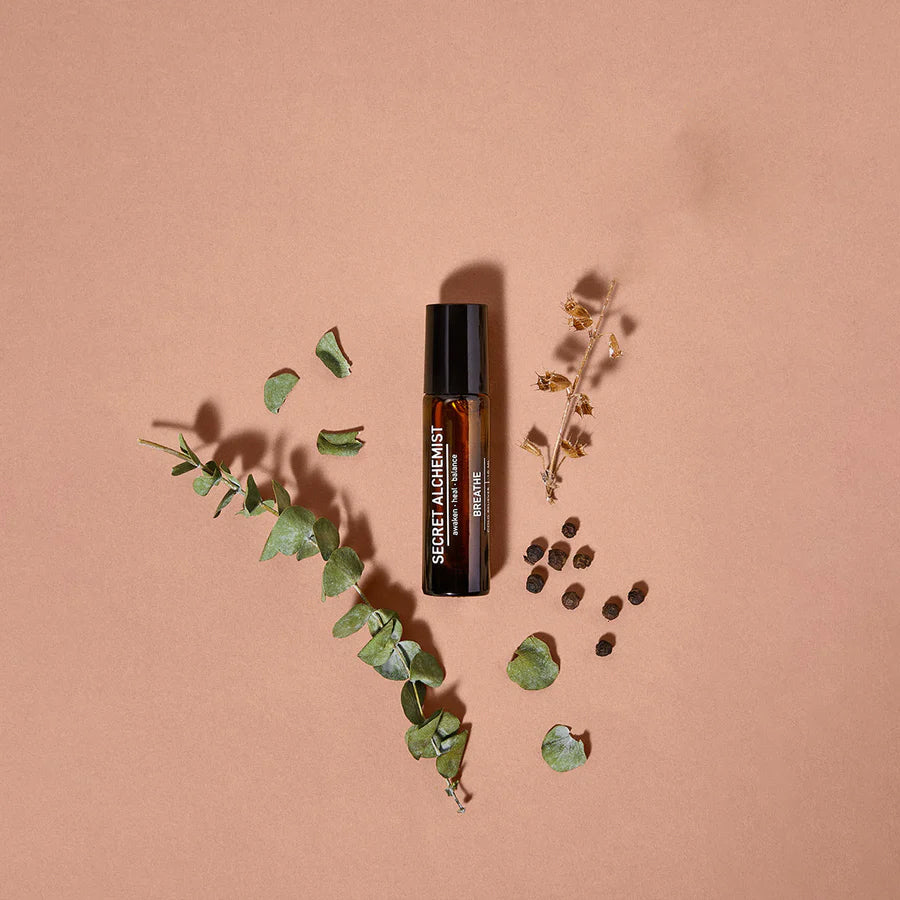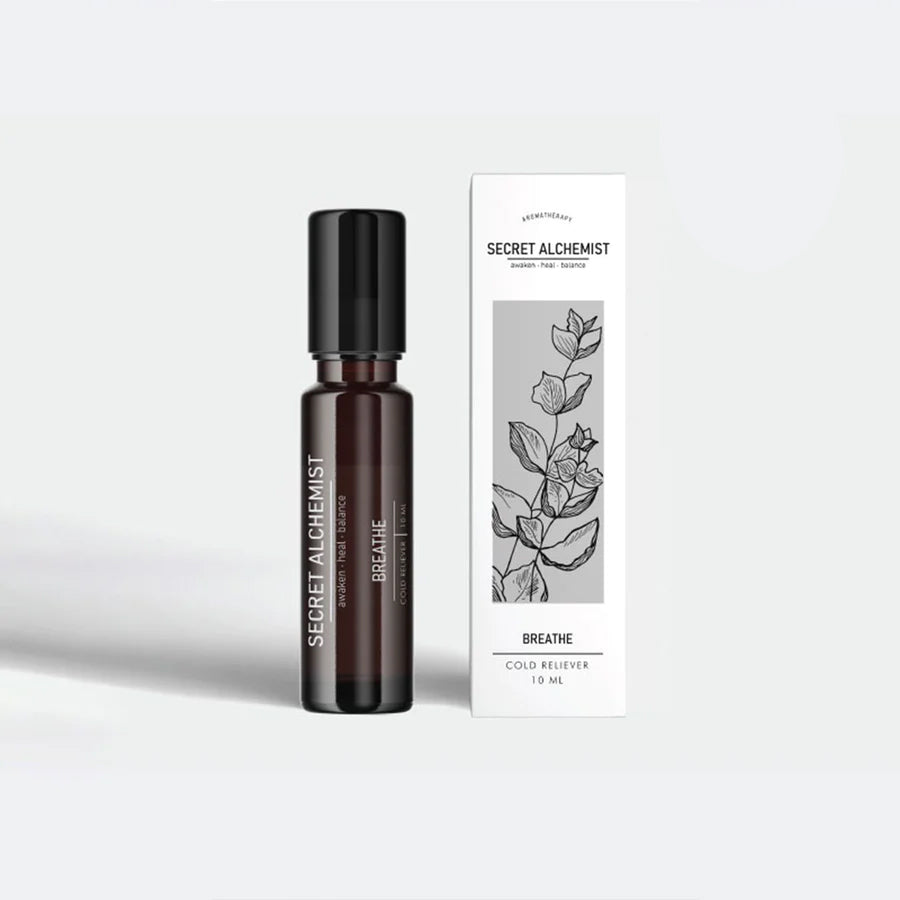 BREATHE - Cold Reliever Oil
Rs. 699.00
Breathe is a synergistic concoction of therapeutic oils in secret proportions intended to provide relief to your cold and ease congestion. Handcrafted with love, this powerful blend with Black Pepper and Eucalyptus amongst others opens your airways, reduces mucus build up, and assists in overall respiratory function.
A mother's recipe, a daughter's promise.
Clears congestion
Boosts immunity
Calms the nerves
Opens airways
Keep this by your bedside table or carry it on-the-go. Roll it on your pulse points and inhale the fragrance to assist in respiratory function. Keep a minimum gap of 4 hours between use.
Keep away from children aged 12 years and below.
Do not leave the bottle open to prevent evaporation.
Do not heat the blend.
Even though essential oils are absolutely safe, some people may be allergic to natural products. Test a patch and leave for 30 minutes as a precaution for skin irritation or an allergic reaction.
To preserve the quality of the product, store the bottle in a cool, dry, and dark place.
Avoid the use of essential oils during the pregnancy and nursing stage.
For external use only.
To be used 6 months from opening of the bottle and 12 months from mfd
Black Pepper
Eucalyptus
Hyssop
Lavender
Sweet Basil
Vitamin E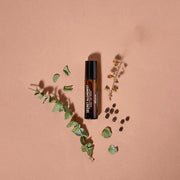 BREATHE - Cold Reliever Oil
90%
Consumers experienced cleared airways and relief within 15 minutes of application
87%
Consumers experienced it help them to fight viruses such as bronchitis and common colds.
95%
Consumers find that it helped them keep their stress and anxiety at bay.
Powered by plants, and backed by science.
Essential Talks
Why
A recent study conducted by the International Study of Asthma and Allergies in Childhood (ISAAC) concluded an increasing prevalence of allergic rhinitis and asthma among the population. Several factors such as pollution, temperature changes, and allergens among others contribute to acute respiratory diseases such as common colds, flu, and sore throat amongst others.
When
Powered by plants, and backed by science, rotate this Roll-On onto your most effective pulse points, namely your wrists or temples, and inhale the fragrances to feel better.
What to Except?
Letting us understand the meaning to be 'well,' Secret Alchemist's Breathe- Cole Reliever Oil helps clear congestion, boost immunity, calm the nerves, and open airways. Fostering your overall well-being.
Tip*
Stay hydrated. Water, juice, clear broth or warm lemon water with honey helps loosen congestion and prevents dehydration.
Note*
Bio-individuality is a very real concept that we believe in here at Secret Alchemist.. Since no two bodies are made the same, they will react differently to the same product.
Black Pepper
Eucalyptus
Hyssop
Lavender
Sweet Basil
 Helped relieve my cold instantly within an hour!
I used it at night with my blocked nose and within an hour I could breathe freely.
 Loved it!!
This gives a soothing and pleasant experience. I always keep it with me and this is really a stress burster for me.
Great results for my nasal congestions
Simple to use and fits in the product.
I have crazy allergies, and this really helps.
How To Use
Keep this by your bedside table and use it in the 5-10 day period preceding the start of your menses. Apply this on your abdomen daily to alleviate menstrual cramps.
The Best of Nature for a New You
100% Natural
Cruelty Free
Family Owned
Made in India