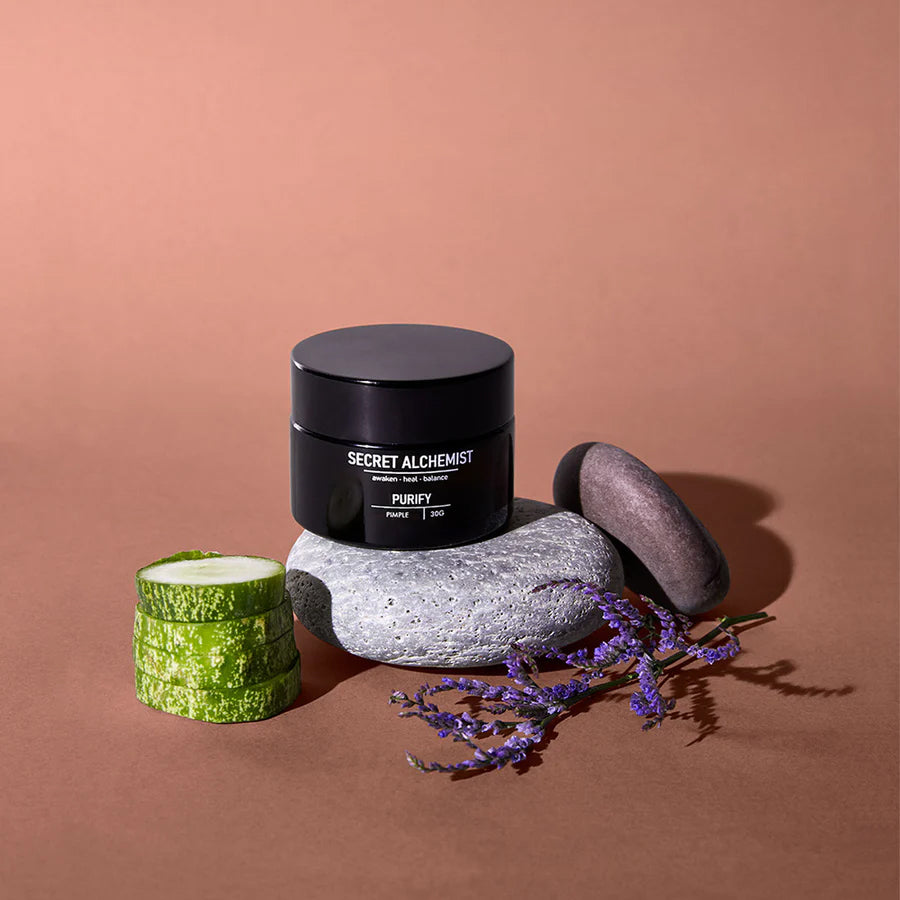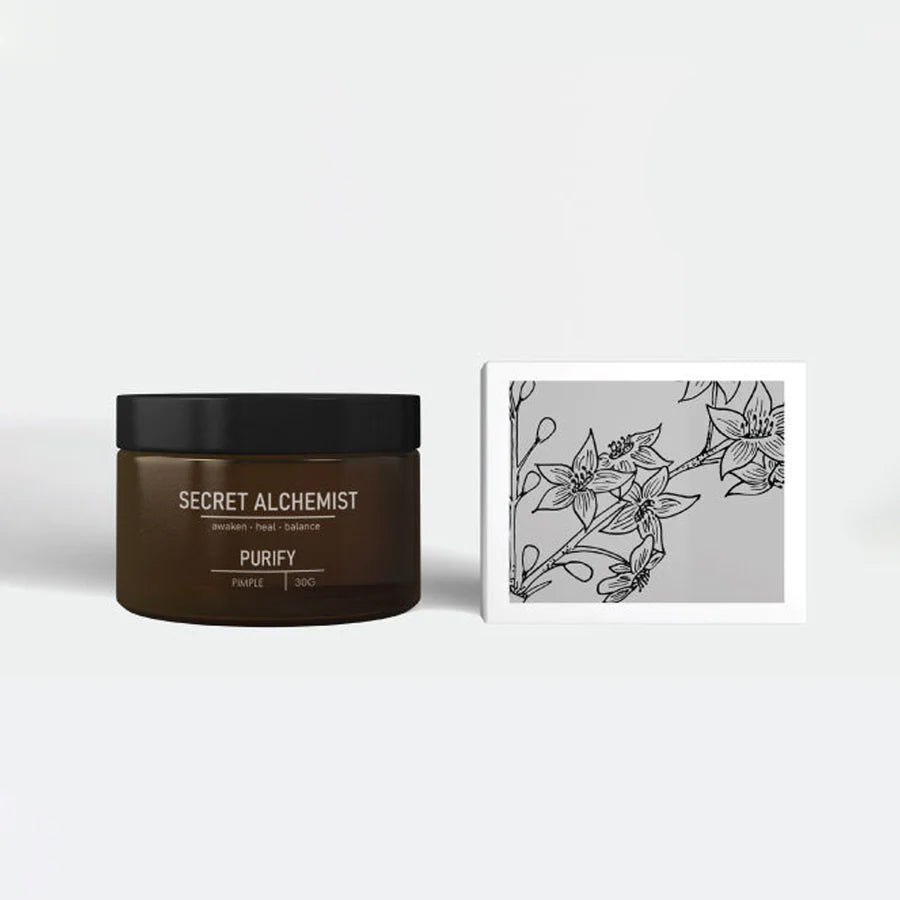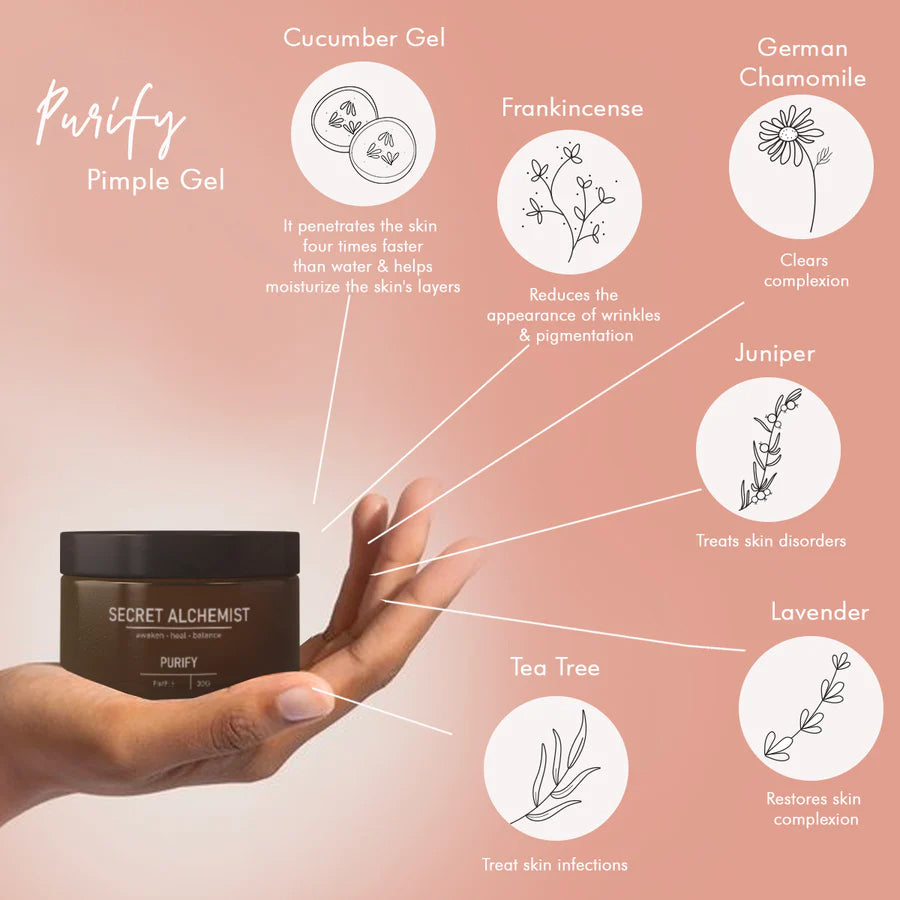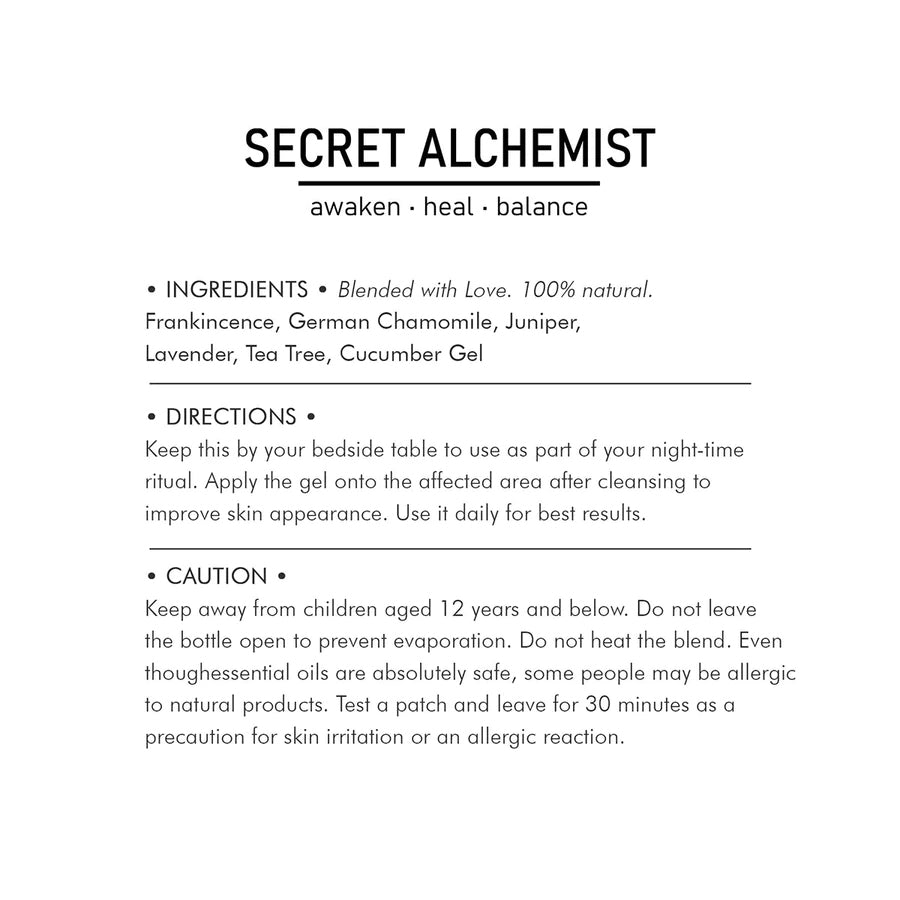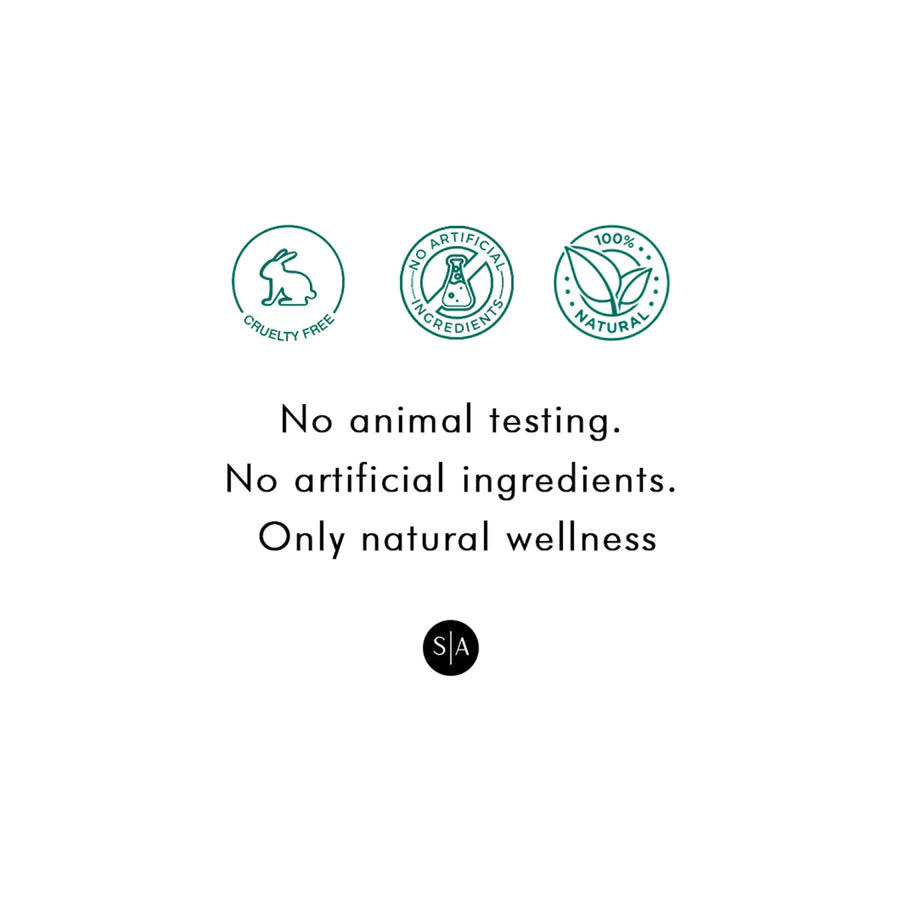 PURIFY
Pimple Gel
Rs. 699.00
Purify is a synergistic concoction of therapeutic oils in secret proportions intended to suppress un-popped zits while also smoothening your skin's texture. Handcrafted with love, this topical gel with Frankincense, Tea tree, and Juniper amongst others reduces scarring, dries out the pimple, and aids in healing. The cucumber gel base works to soothe the skin and prevents future breakouts. 
A mother's recipe, a daughter's promise.
Shrinks acne
Controls sebum production
Repairs skin barrier
Smoothens skin texture
Keep this by your bedside table to use as part of your night-time ritual. Apply the gel onto the affected area after cleansing to improve skin appearance. Use it daily for best results.
Keep away from children aged 12 years and below.
Do not leave the bottle open to prevent evaporation.
Do not heat the blend.
Even though essential oils are absolutely safe, some people may be allergic to natural products. Test a patch and leave for 30 minutes as a precaution for skin irritation or an allergic reaction.
To preserve the quality of the product, store the bottle in a cool, dry, and dark place.
Avoid the use of essential oils during the pregnancy and nursing stage.
For external use only.
To be used 6 months from opening of the jar.
Cucumber
Frankincence
German Chamomile
Juniper
Lavender
Tea Tree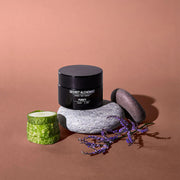 PURIFY
90%
Consumers experienced clear skin free of acne.
82%
Reported that this reduces skin irritation and discomfort caused by pimples.
90%
Consumers vouched for the suppression of un-popped zits and smoother skin texture.
Powered by plants, and backed by science.
Essential Talks
Why
Often starting between the ages of 10 and 13 years, pimples can last for up to 10 years, and generally reduces in your 20's. Several factors such as hormonal fluctuations, bacteria, and stress amongst others can cause it.
When
Your new-found night-time routine, apply this gel daily onto the affected area and see the difference for yourself.
What to Except?
Patrons, reporting clearer skin free of acne, excess oil, and smoother skin texture, our Luke-approved Pimple Gel, Purify is your go-to skincare companion.
Pro Tip*
Keep your skin clean. Gently wash your face up to twice daily and after sweating. Choose a gentle, non-abrasive cleanser.
Note*
Bio-individuality is a very real concept that we believe in here at Secret Alchemist.. Since no two bodies are made the same, they will react differently to the same product.
Nice gel
Bought for my daughter, the piple subsided in 2 days.
How To Use
Keep this by your bedside table and use it in the 5-10 day period preceding the start of your menses. Apply this on your abdomen daily to alleviate menstrual cramps.
The Best of Nature for a New You
100% Natural
Cruelty Free
Family Owned
Made in India