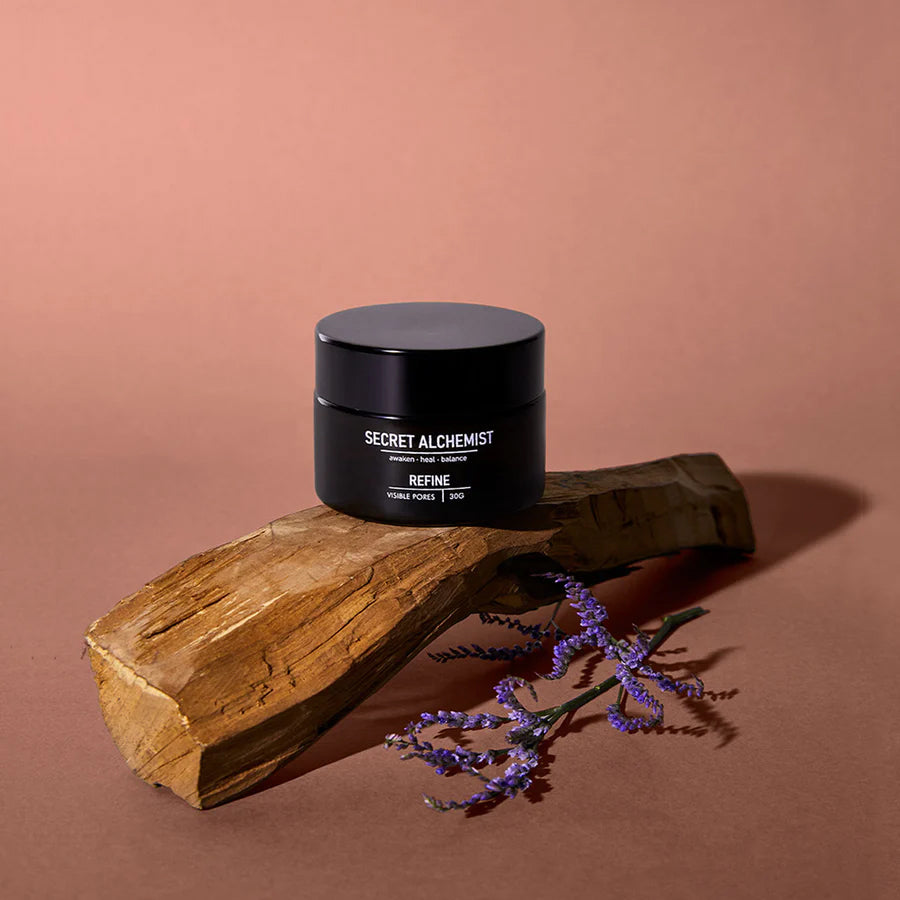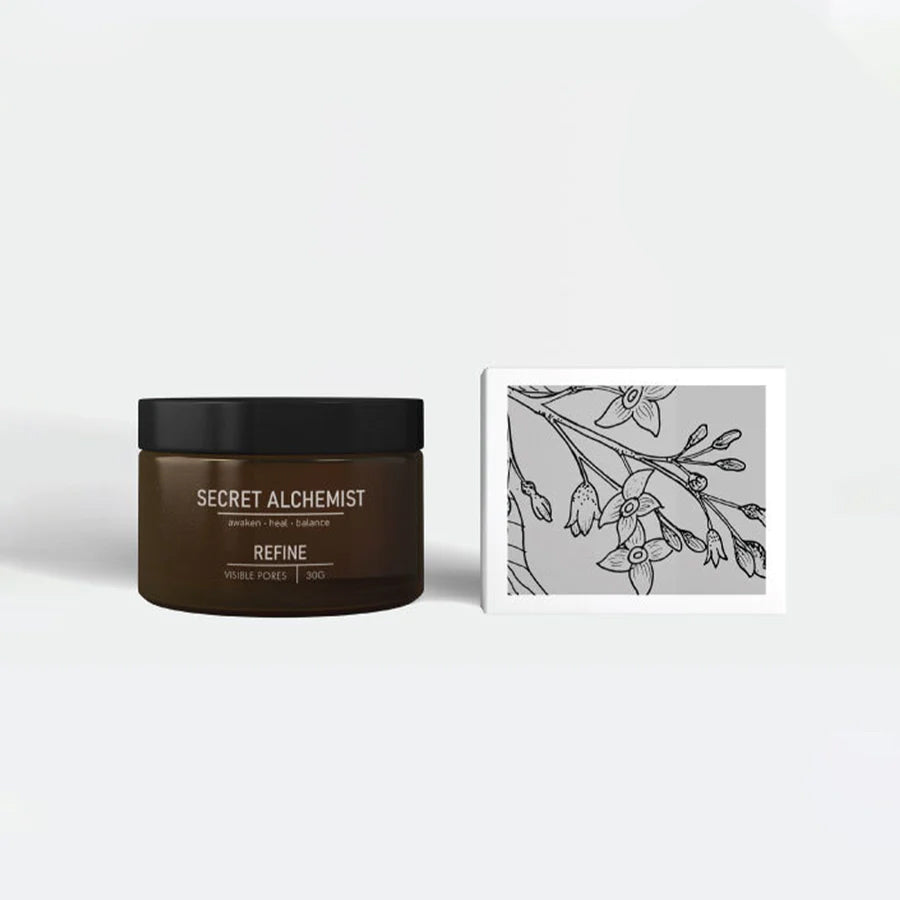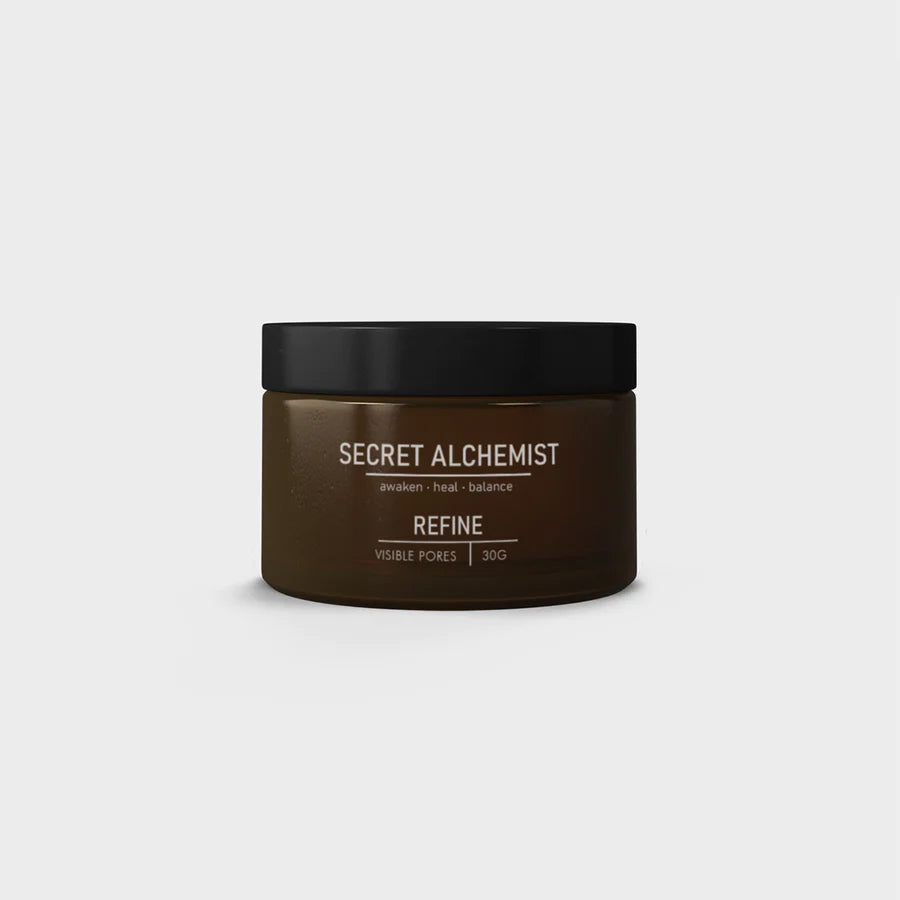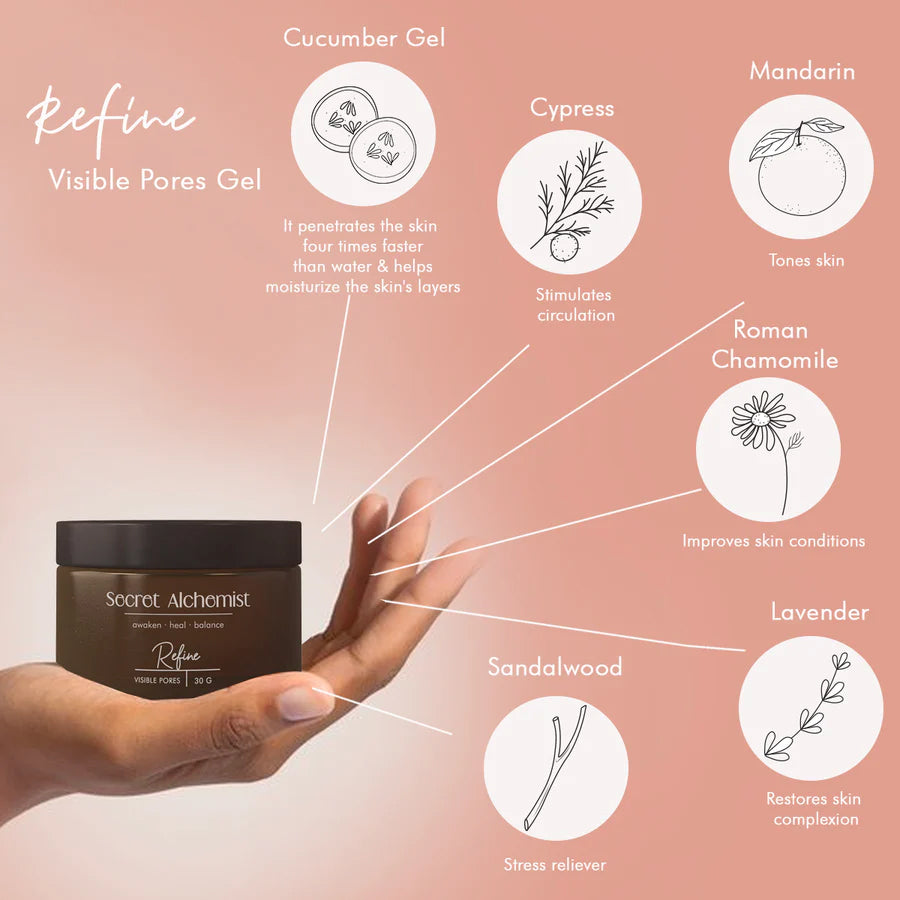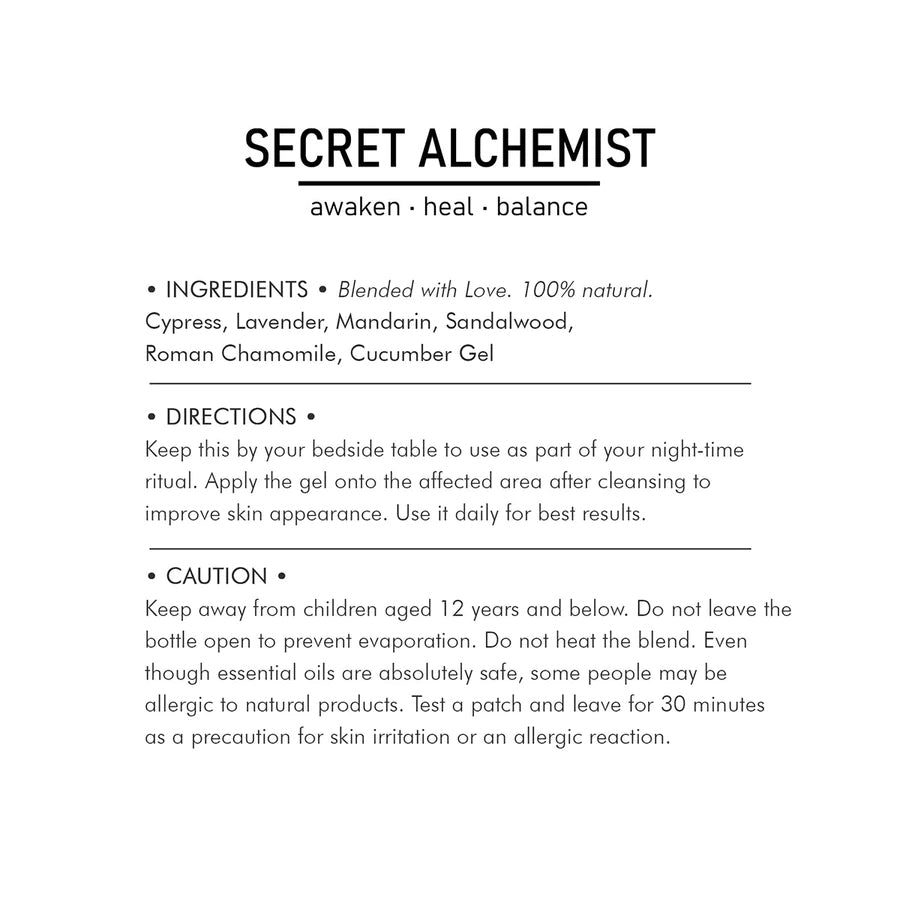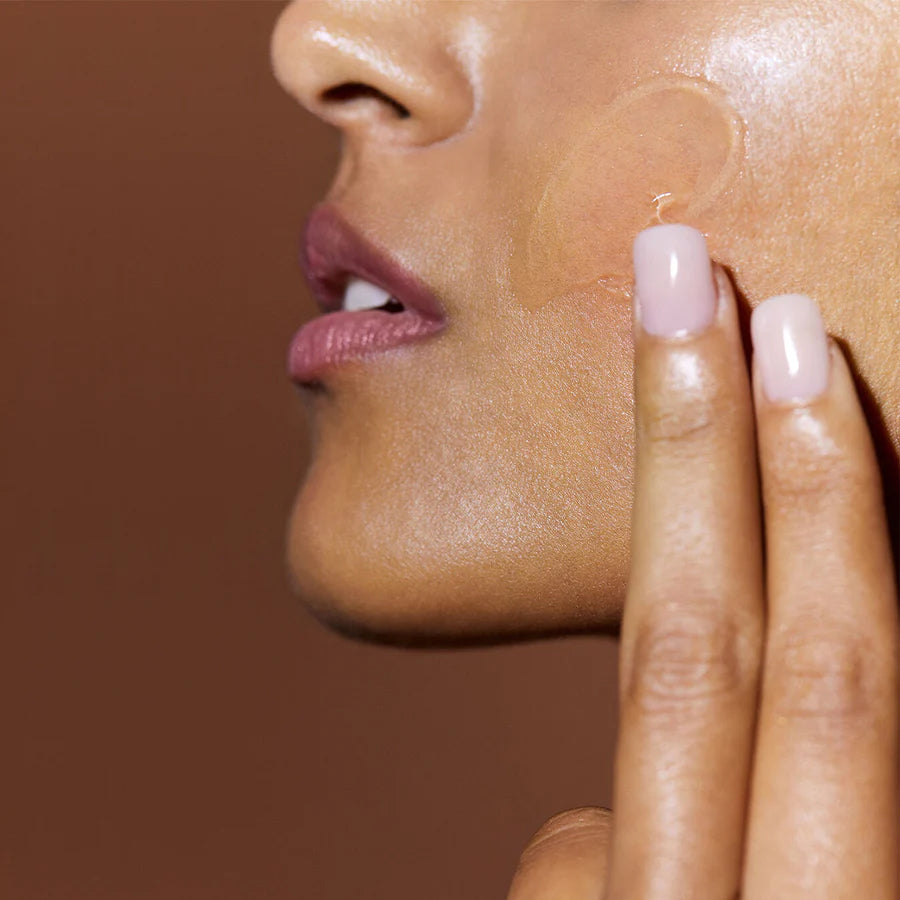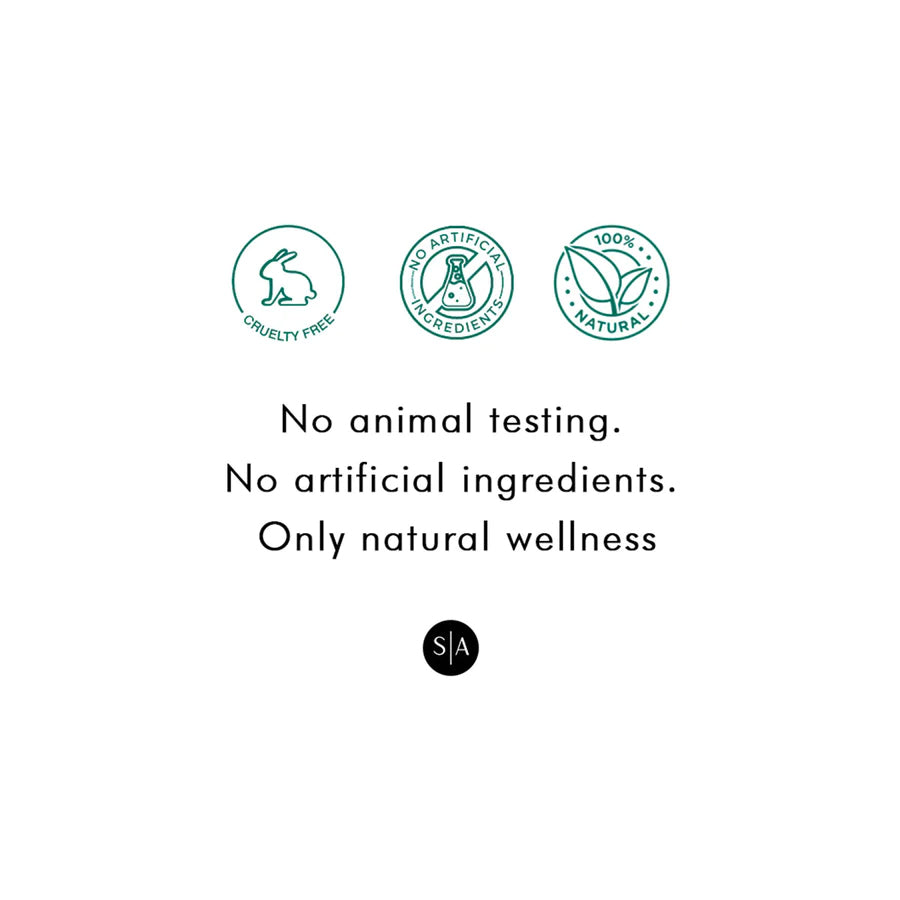 REFINE
Visible Pores Gel
Rs. 699.00
Refine is a synergistic concoction of therapeutic oils in secret proportions intended to tighten pores and smoothen skin texture. Handcrafted with love, this blend with Sandalwood, Lavender, and Cypress amongst others comprises skin purifying properties that de-congest the skin. The cucumber gel base works to tighten your pores while eliminating oil and dirt, overall cleansing your skin.
A mother's recipe, a daughter's promise.
Tightens the pores
Removes Dirt
Smoothens the texture
Controls sebum production
Keep this by your bedside table to use as part of your night-time ritual. Apply the gel onto the affected area after cleansing to improve skin appearance. Use it daily for best results.
Keep away from children aged 12 years and below.
Do not leave the bottle open to prevent evaporation.
Do not heat the blend.
Even though essential oils are absolutely safe, some people may be allergic to natural products. Test a patch and leave for 30 minutes as a precaution for skin irritation or an allergic reaction.
To preserve the quality of the product, store the bottle in a cool, dry, and dark place.
Avoid the use of essential oils during the pregnancy and nursing stage.
For external use only.
To be used 6 months from opening of the jar.
Cucumber Gel
Cypress
Lavender
Mandarin
Sandalwood
Roman Chamomile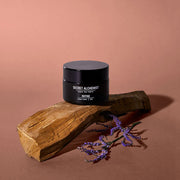 REFINE
76%
Consumers vouched for this Visible Pores Gel's highly effective.
84%
Consumers reportedly benefited from this astringent and tighten pores.
79%
Consumers agreed to seeing a great difference smoothening texture of the skin.
Powered by plants, and backed by science.
Essential Talks
Why
More common for women, visible or open pores rank as one of the top concerns for them, globally. Several factors lead to this concern such as excess sebum production, reduced elasticity, thick hair follicles, genetics, and reduced collagen production.
When
Keep this skin-rejuvenating gel by your bedside to use as part of your night-time ritual and use it daily for the best results.
What to Except?
With 84% + users seeing a great difference, say hello to healthy skin as this therapeutic blend aids in tightening the pores, removing dirt, smoothening texture, and controlling sebum production
Pro Tip*
Protect your face with sunscreen every day.
Note*
Bio-individuality is a very real concept that we believe in here at Secret Alchemist.Since no two bodies are made the same, they will react differently to the same product.
Amazing product
My nose has been oily & an acne prone zone since I was a teenager. I struggled to control my nose acne. But this product has been life changing. It just calms the pores so effortlessly. I haven't had acne on my nose since Oct 2021, which is when I picked up this product at an exhibition.
Plus it smells DIVINE. :)
How To Use
Keep this by your bedside table and use it in the 5-10 day period preceding the start of your menses. Apply this on your abdomen daily to alleviate menstrual cramps.
The Best of Nature for a New You
100% Natural
Cruelty Free
Family Owned
Made in India