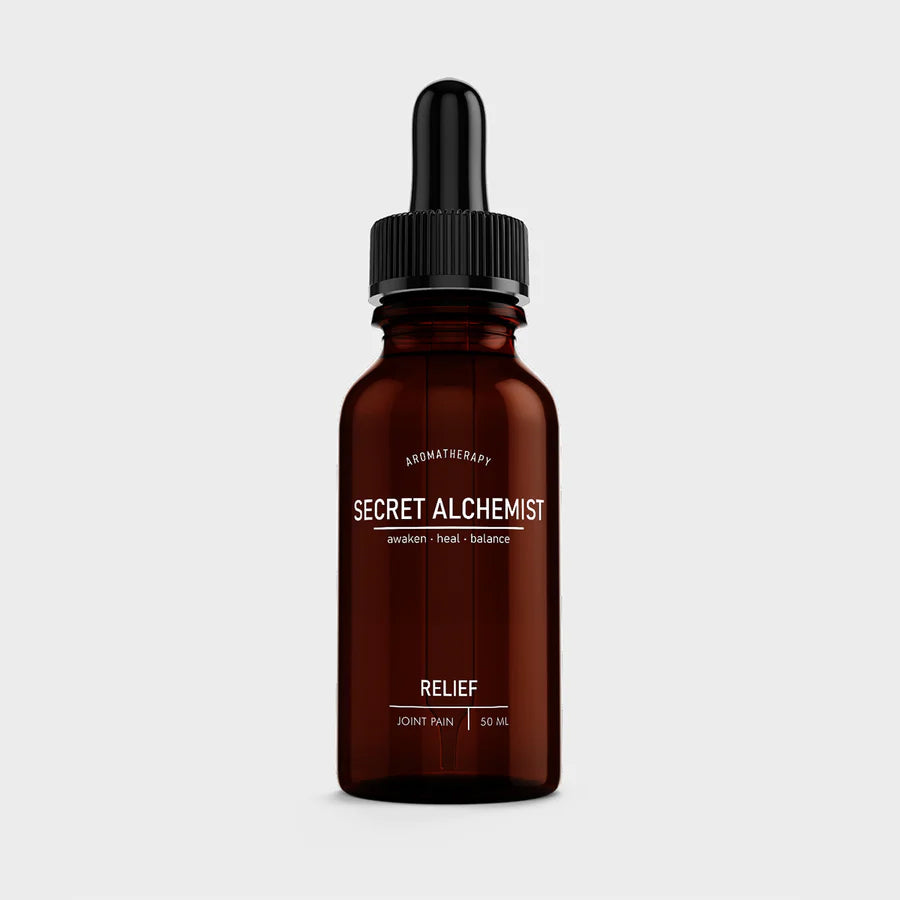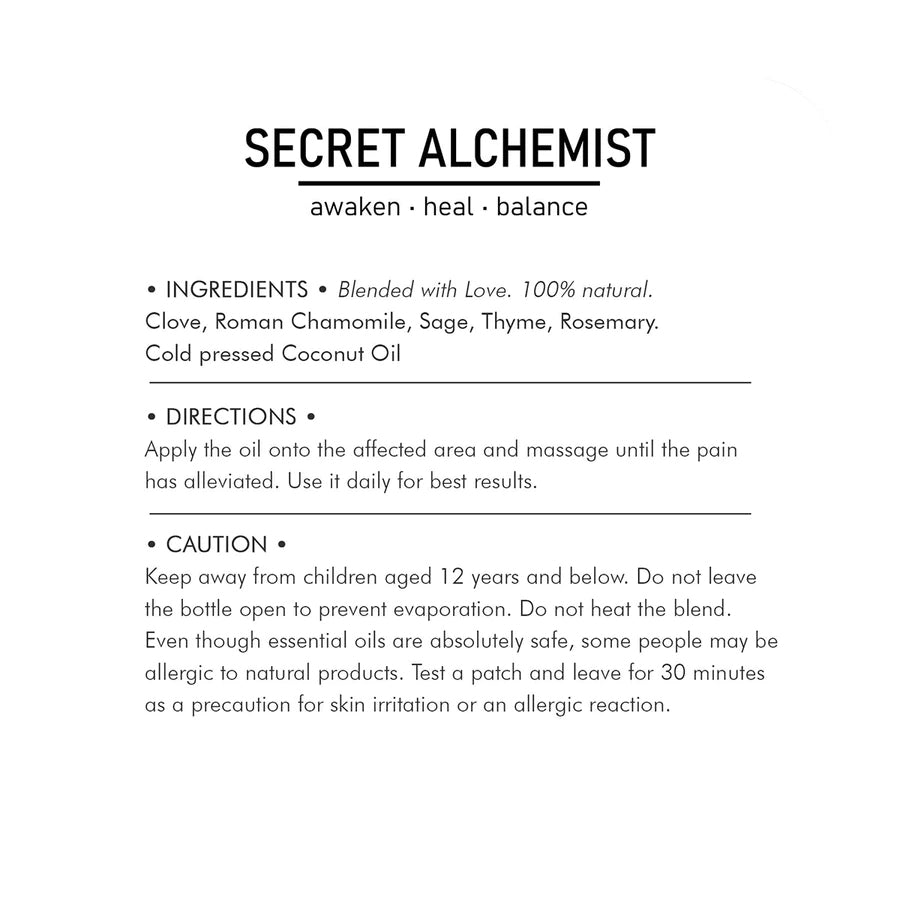 RELIEF
Joint Pain Oil
Rs. 999.00
Relief is a synergistic concoction of therapeutic oils in secret proportions to alleviate joint pain. Handcrafted with love, this blend with Clove, Roman Chamomile, and Sage amongst others will revitalise you by increasing blood flow to the affected area, resulting in speedy recovery.
A mother's recipe, a daughter's promise.
Alleviates joint pain
Soothes the muscles
Conditions the skin
Increases blood circulation
Apply the oil onto the affected area and massage until the pain has alleviated. Use it daily for best results.
Keep away from children aged 12 years and below.
Do not leave the bottle open to prevent evaporation.
Do not heat the blend.
Even though essential oils are absolutely safe, some people may be allergic to natural products. Test a patch and leave for 30 minutes as a precaution for skin irritation or an allergic reaction.
To preserve the quality of the product, store the bottle in a cool, dry, and dark place.
Avoid the use of essential oils during the pregnancy and nursing stage.
For external use only.
To be used 6 months from opening of the bottle and 12 months from mfd
Clove
Coconut Oil
Rosemary
Sage
Roman Chamomile
Thyme
RELIEF
90%
Consumers experienced alleviated joint pains.
82%
Consumers reported that this oil relaxed their muscles and increased blood circulation.
79%
People found it beneficial in treating knee osteoarthritis and related conditions.
Powered by plants, and backed by science.
Essential Talks
Why
1.79 billion people globally suffer from musculoskeletal conditions. This affects your bones, joints, ligaments, and more. A common variation, joint pains are caused by many factors such as injuries, comorbidities, weight fluctuations, etc
When
Apply this oil to the affected area and massage it until the pain subsides. Using it daily will fetch you the best results
What to Except?
90%+ success rate, go pain-free with our Luke-curated Joint Pain Oil, Relief. Alleviating your joint aches, let this essential blend soothe your muscles, condition your skin, and increase blood circulation to aid you in a quicker recovery.
Pro Tip*
Stretching. You can help diminish pain in your joints by engaging in some stretching or gentle yoga under the guidance of your instructor.
Note*
Bio-individuality is a very real concept that we believe in here at Secret Alchemist.Since no two bodies are made the same, they will react differently to the same product.
Excellente!!!
Can I say that I just bought the oil because of influencers and felt that this was the best purchase nothing gimmicky about this oil. My mom had a fracture she travels with this oil and it has made it big to her cabinet. She rarely likes anything but on a serious note this is amazing.
My Dadi absolutely loves it. She find a great relief in her arthritis issue.
How To Use
Keep this by your bedside table and use it in the 5-10 day period preceding the start of your menses. Apply this on your abdomen daily to alleviate menstrual cramps.
The Best of Nature for a New You
100% Natural
Cruelty Free
Family Owned
Made in India