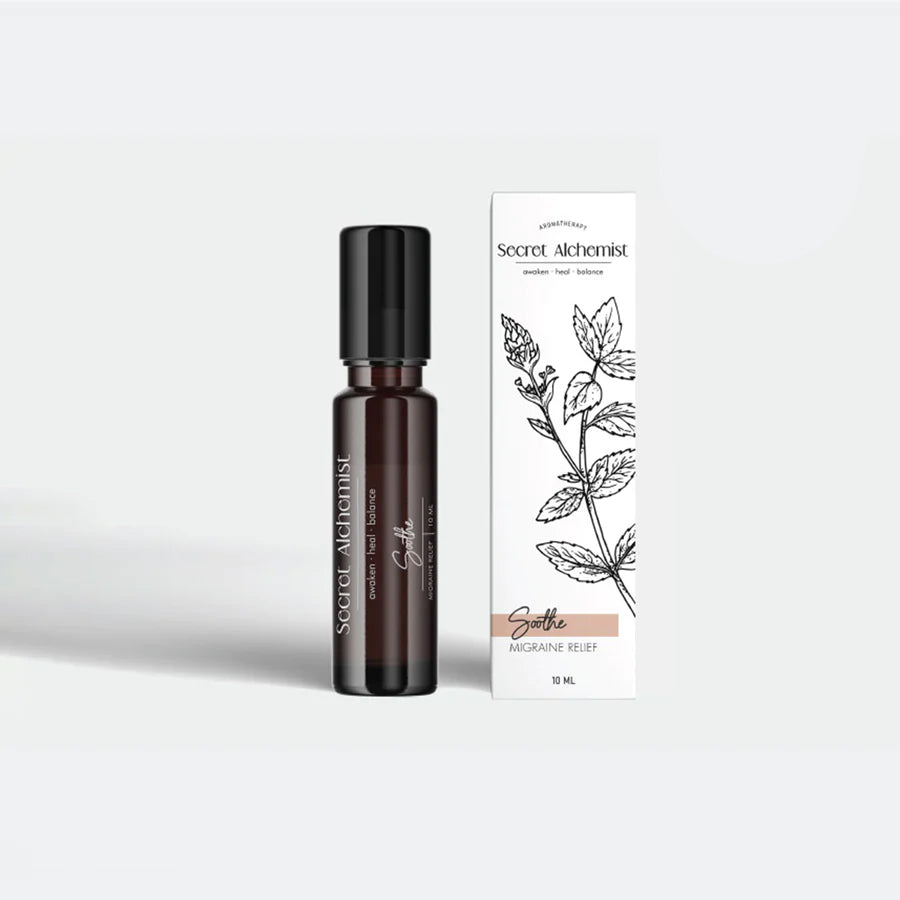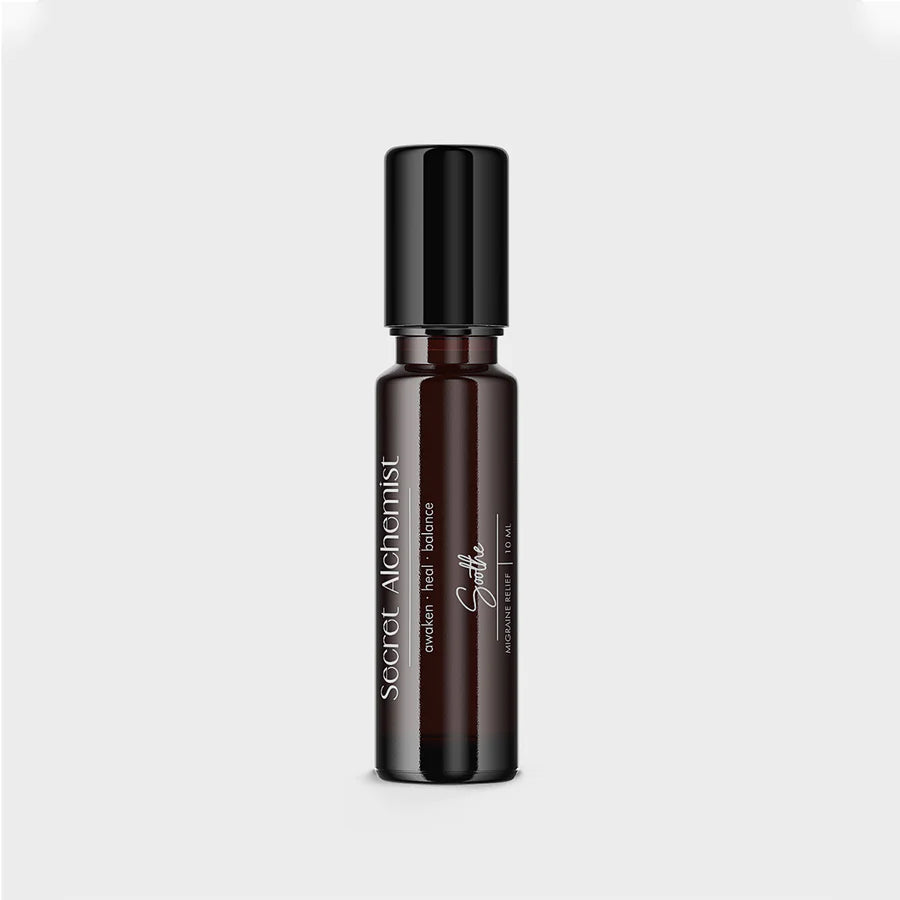 SOOTHE - Migraine Relief Oil
Rs. 699.00
Soothe is a synergistic concoction of therapeutic oils in secret proportions to ease migraine pain. Handcrafted with love, this blend with Peppermint, Lavender and Rosemary amongst others will help reduce headaches, ease tension and relieve sinus pressure.
A mother's recipe, a daughter's promise.
Calms the nerves
Helps reduce stress
Clears the airways
Alleviates migraine symptoms
Keep this by your bedside table or carry it on-the-go. Roll it on your pulse points and inhale it to relieve the symptoms of migraine. Keep a minimum gap of 4 hours between use.
Keep away from children aged 12 years and below.
Do not leave the bottle open to prevent evaporation.
Do not heat the blend.
Even though essential oils are absolutely safe, some people may be allergic to natural products. Test a patch and leave for 30 minutes as a precaution for skin irritation or an allergic reaction.
To preserve the quality of the product, store the bottle in a cool, dry, and dark place.
Avoid the use of essential oils during the pregnancy and nursing stage.
For external use only.
To be used 6 months from opening of the bottle and 12 months from mfd
Basil
Lavender
Marjoram
Peppermint
Rosemary
Vitamin E Oil
SOOTHE - Migraine Relief Oil
75% +
Consumers reported coming back to their old, stress and pain-free selves.
89%
Consumers experienced relief from throbbing headaches.
95%
Consumers found this effective in alleviating acute headaches and migraine symptoms.
Powered by plants, and backed by science.
Essential Talks
Why
Migraine affects more than 10% of people worldwide, out of which the prevalence is higher amongst people between the ages of 20 and 50 years, mainly women.
When
Easy to use, keep this Roll-On by your bedside, and rotate it on your pulse points, thereby helping relieve migraine symptoms
What to Except?
Consisting of anti-inflammatory and pain-relieving properties, Rosemary is known to relax muscles and reduce stress and insomnia, which helps in preventing headaches. A potent mix of therapeutic oils, it helps reduce throbbing migraines, eases tension, clears airways and relieves sinus pressure.
Pro Tip*
Try yoga it may relieve the frequency, duration, and intensity of migraine attacks, Turn off the lights. Light and sound can make migraine pain worse. Relax in a dark, quiet room
Note*
Bio-individuality is a very real concept that we believe in here at Secret Alchemist.. Since no two bodies are made the same, they will react differently to the same product.
Nice but not for migraine
Really good
Best Roll on for headaches, migraines
Such a pain relief
The product is so amazing for stress relief n headaches it gives instant relief bcz of the effective oils present in it, even I tried for my cramp relief on my stomach during periods as it contains eucalyptus oil which helps in relief of period cramps n my experiment was successful 😍 I got rid of cramps too..that was my personal exp company do not claims for it but I am definitely satisfied with this purchase 🤩
 Perfect migraine : headache - good sleep
That's wonderful to help me better I ll reorder it again soon
 Very good
I loved it. Thank you Amazon
How To Use
Keep this by your bedside table and use it in the 5-10 day period preceding the start of your menses. Apply this on your abdomen daily to alleviate menstrual cramps.
The Best of Nature for a New You
100% Natural
Cruelty Free
Family Owned
Made in India