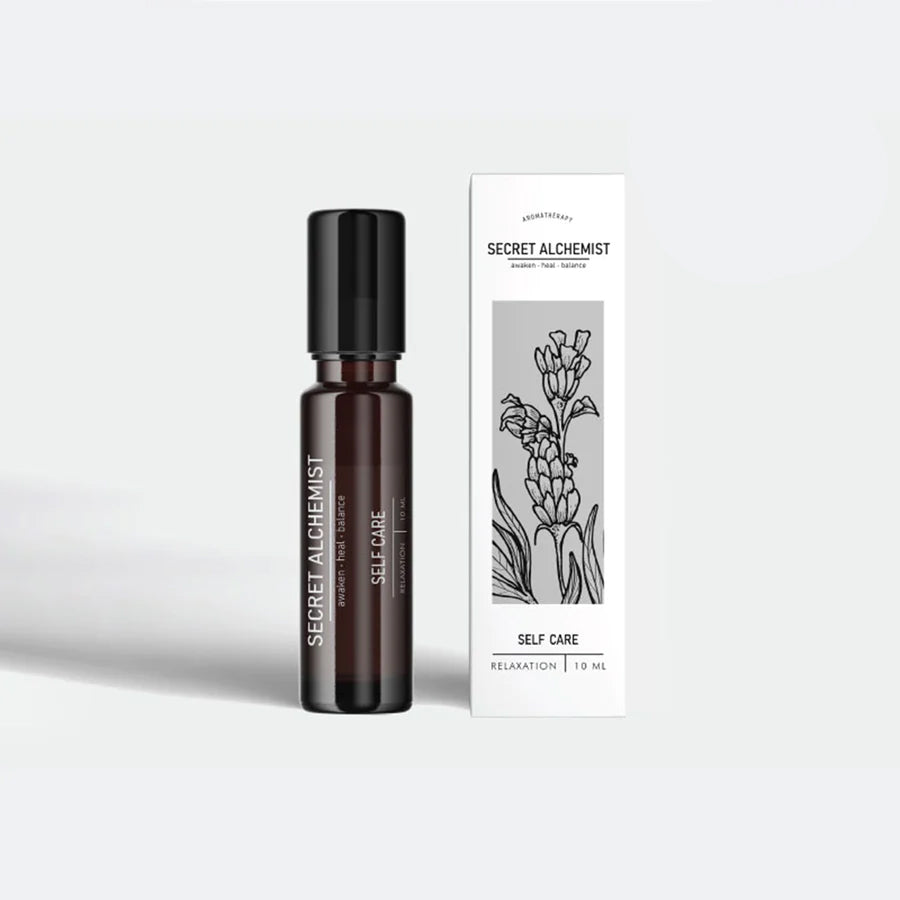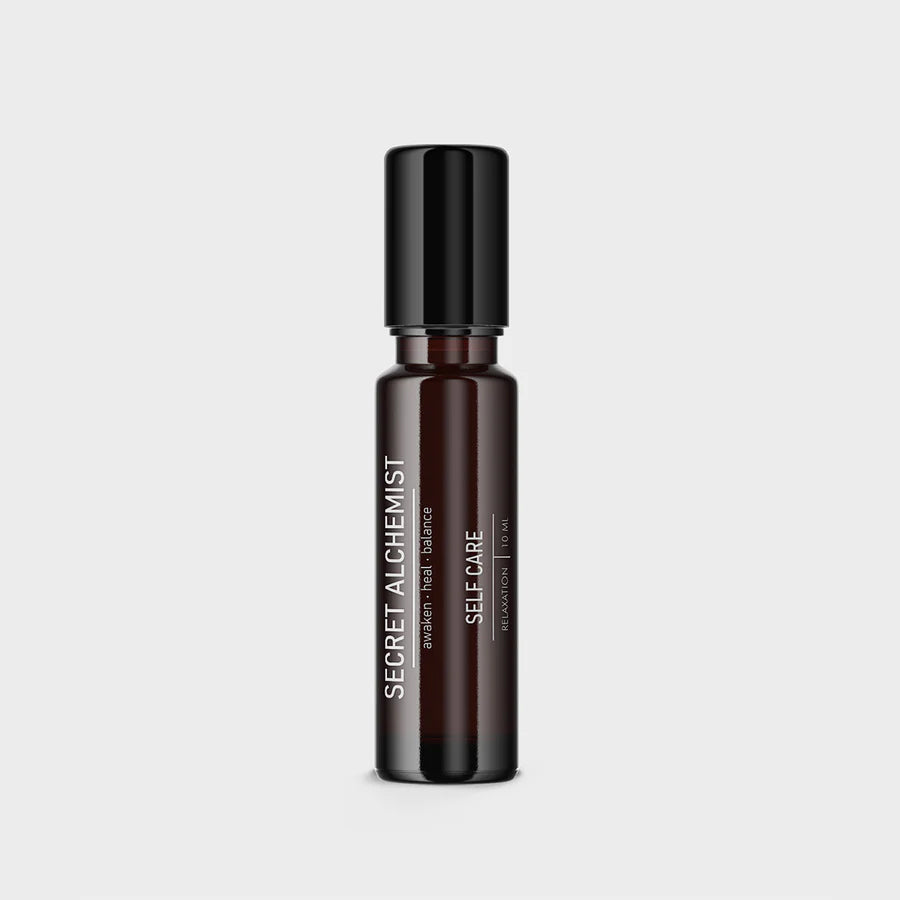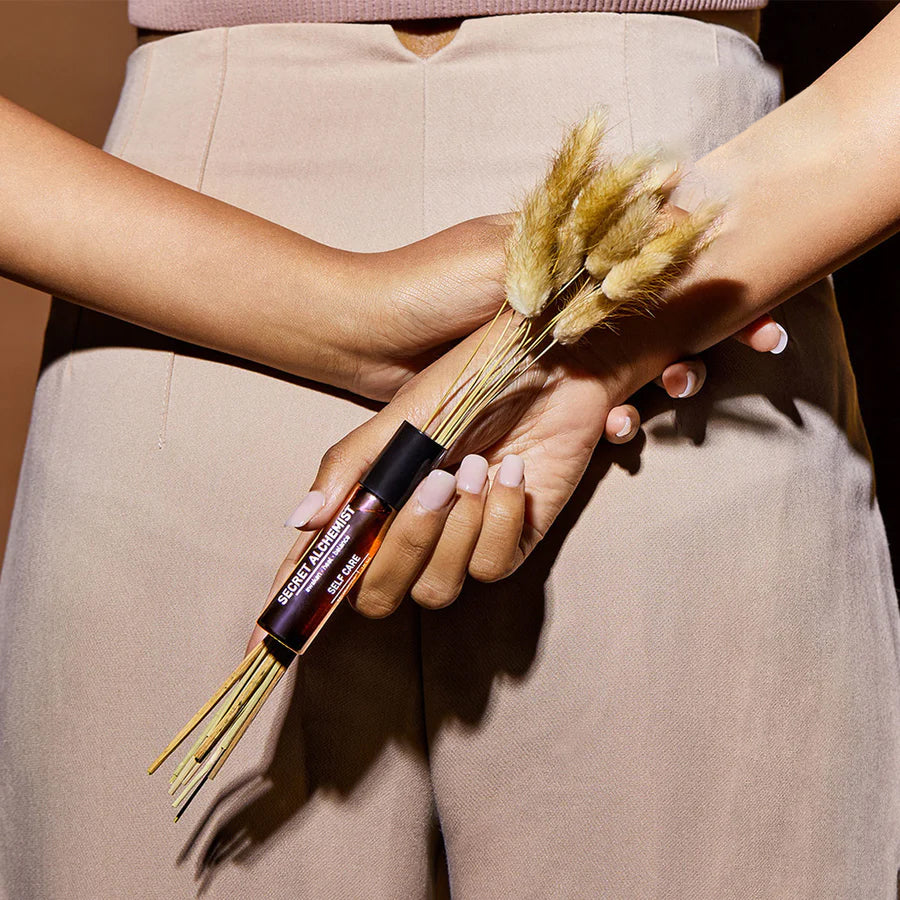 SELF CARE - Relaxation Oil
Rs. 699.00
Self Care is a synergistic concoction of therapeutic oils in secret proportions to induce comfort, relax your mind, and enhance your well-being. Handcrafted with love, this blend with Ylang Ylang, Patchouli, and Cypress amongst others will engage you in a rejuvenating self-care session.
A mother's recipe, a daughter's promise.
Calms the nerves
Relaxes the senses
Rejuvenating
Relieves stress
Keep this by your bedside table or carry it on-the-go. Roll it on your pulse points and inhale it to pamper your senses. Keep a minimum gap of 4 hours between use.
Keep away from children aged 12 years and below.
Do not leave the bottle open to prevent evaporation.
Do not heat the blend.
Even though essential oils are absolutely safe, some people may be allergic to natural products. Test a patch and leave for 30 minutes as a precaution for skin irritation or an allergic reaction.
To preserve the quality of the product, store the bottle in a cool, dry, and dark place.
Avoid the use of essential oils during the pregnancy and nursing stage.
For external use only.
To be used 6 months from opening of the bottle and 12 months from mfd
Clary Sage
Cypress
Lavender
Patchouli
Ylang Ylang
Vitamin E
SELF CARE - Relaxation Oil
90%
Success rate, relax your mind and induce a sense of comfort within 15 minutes of application
85%
Consumers reported enjoying an aromatic and rejuvenating self-care regime.
100%
Consumers stated that they would recommend this to a friend.
Powered by plants, and backed by science.
Essential Talks
Why
A 2017 study showed that approximately 197.3 million people across India suffered from a mental health condition.Moreover, the Covid-19 pandemic exacerbated the situation, making it a global concern.
When
A multipurpose oil, numerous studies have proved that lavender is a great relaxant, an antidepressant, and helps promote sleep
What to Except?
Boasting a 90% + success rate, relax your mind and induce a sense of comfort within 15 minutes of application, while bidding adieu to daily stressors with our Self-Care Roll On.
Pro Tip*
Get regular exercise every day that can help boost your mood and improve your health. , Eat healthy, regular meals and stay hydrated.
Note*
Bio-individuality is a very real concept that we believe in here at Secret Alchemist.. Since no two bodies are made the same, they will react differently to the same product.
Perfect blend
Balanced aroma. Deep notes. Perfect blend.
Love the aroma
I carry this nifty little relaxation roll on in my bag all the time. It has a fabulous, calming aroma that instantly puts me in a different head space..Highly recommend it!
Self Care Relief
The product is good, I loved that product and will give good relief
SELF CARE - Relaxation Oil
How To Use
Keep this by your bedside table and use it in the 5-10 day period preceding the start of your menses. Apply this on your abdomen daily to alleviate menstrual cramps.
The Best of Nature for a New You
100% Natural
Cruelty Free
Family Owned
Made in India