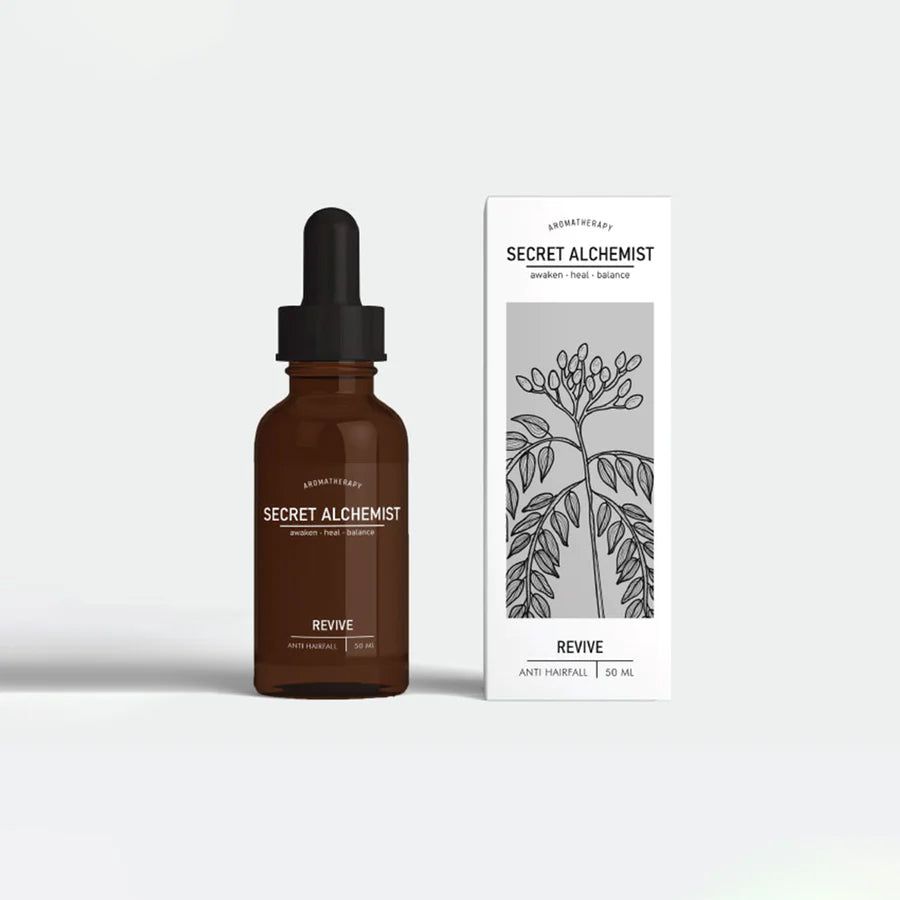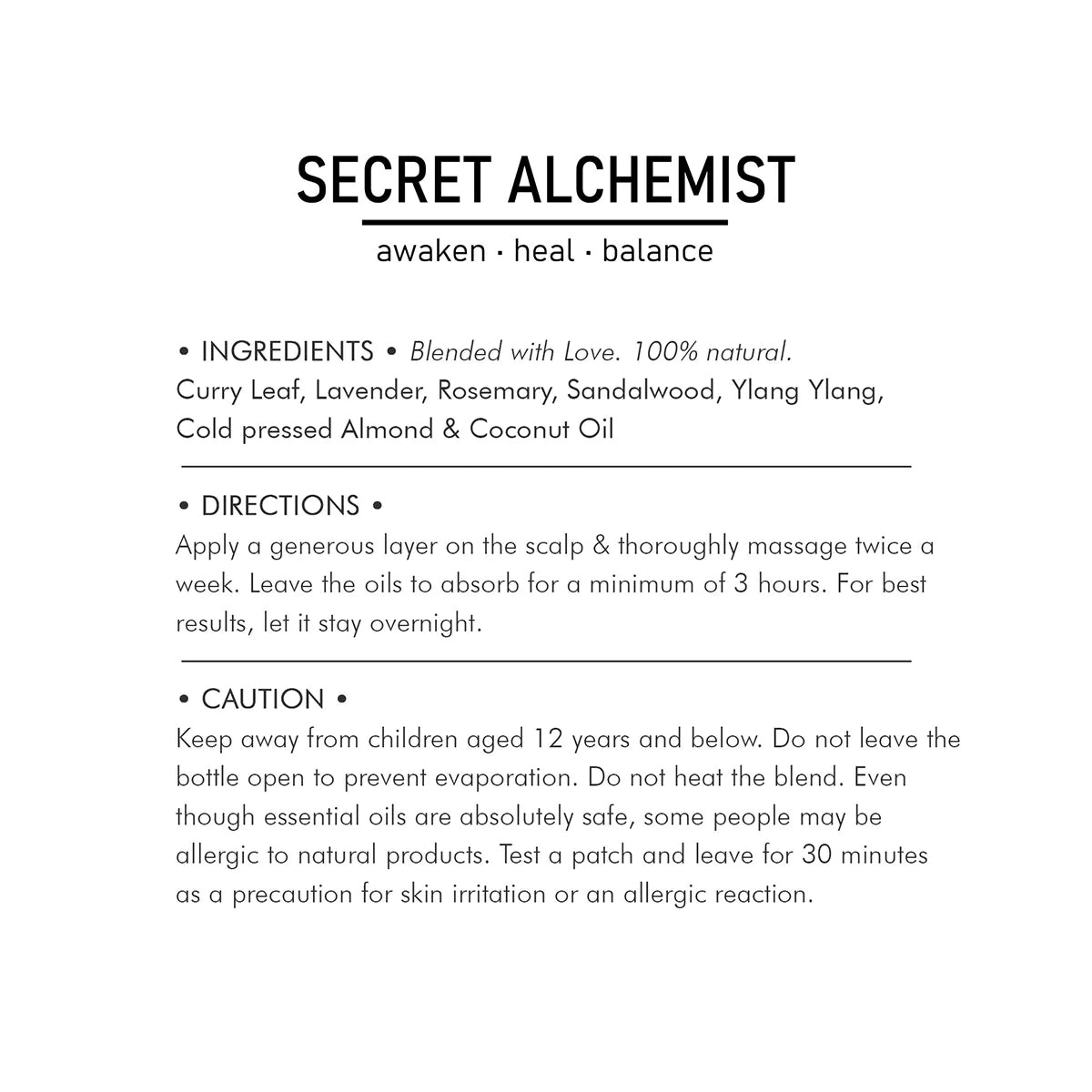 REVIVE
Anti Hair Fall Oil
Rs. 999.00
Revive is a synergistic concoction of therapeutic oils in secret proportions. Handcrafted with love, this powerful blend with Curry Leaf, Lavender, and Rosemary amongst others strengthens the roots, arrests hair fall, and nourishes your tresses.
A mother's recipe, a daughter's promise.
Strengthens roots
Relaxes the scalp
All- round nourishment and hydration
Boosts circulation to the scalp
Apply a generous layer on the scalp and thoroughly massage twice a week. Leave the oils to absorb for a minimum of 3 hours. For best results, let it stay overnight.
Keep away from children aged 12 years and below.
Do not leave the bottle open to prevent evaporation.
Do not heat the blend.
Even though essential oils are absolutely safe, some people may be allergic to natural products. Test a patch and leave for 30 minutes as a precaution for skin irritation or an allergic reaction.
To preserve the quality of the product, store the bottle in a cool, dry, and dark place.
Avoid the use of essential oils during the pregnancy and nursing stage.
For external use only.
To be used 6 months from opening of the bottle and 12 months from mfd
Almond Oil
Coconut Oil
Curry Leaves
Lavender
Rosemary
Sandalwood
Ylang Ylang
REVIVE
82%
Consumers felt that this blend helped strengthen, hydrate and nourish their roots.
79%
Consumers reported that their hair health was restored after using this for a month.
89%
Consumers experienced healthier roots, and reduced hair fall.
Powered by plants, and backed by science.
Essential Talks
Why
According to the Hair Society (2015), approximately 35 million men and 21 million women suffer from hair loss globally.More prevalent in men, the hair loss rate amounts to 70% by the age of 80, while the prevalence for women above the age of 60 can go up to 80%.
When
Gently massaging it, let the oil be absorbed for a time period ranging between 3 hours to overnight for best results.
What to Except?
With an 82% + success rate, use this plant-based essential oil to strengthen, hydrate and nourish your roots, and boost circulation in your scalp.
Tip*
Don't chemically treat or bleach your hair.
Note*
Bio-individuality is a very real concept that we believe in here at Secret Alchemist.Since no two bodies are made the same, they will react differently to the same product.
Excellent product
Good result !very satisfied
Love the oil
Really helped with my post covid hair fall issue.
How To Use
Keep this by your bedside table and use it in the 5-10 day period preceding the start of your menses. Apply this on your abdomen daily to alleviate menstrual cramps.
The Best of Nature for a New You
100% Natural
Cruelty Free
Family Owned
Made in India